As part of my work on being anti-racist, I've realized that I have to support more Black owned businesses when possible, especially those run by women. The cannabis industry is dominated by white men, despite the fact that Black people have been disproportionately and negatively affected by the war on drugs. Black people are four times more likely to be arrested for cannabis crimes than white people, even though both groups are just as likely to use cannabis. I decided one small thing I could do is highlight a few cannabis brands owned/founded by Black women for our blog.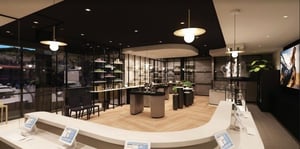 Black women are entering the cannabis industry at every level—cultivation, brands, retail, advocacy, marketing, and ancillary services. In the retail sector, there are many dispensaries started by Black women and I have visited one. On a recent vacation in Palm Springs, I had the pleasure of checking out Royal Highness. This high-end dispensary boutique was opened in 2019 by Kevyah and Kiyah King (they are sisters!), and Megan Stone. The store is located in the high-end shopping district of El Paseo, surrounded by luxury designer storefronts. The shopping experience allows you to wander around the store and look at the products housed in glass shelves and cases. It is definitely premium, even when compared to the other retailers down the street.

Green Muse in Portland, Oregon was started by KC Crews and Nicole Kennedy in 2018. Formerly named Green Hop and known as a "hip hop dispensary", this dispensary now holds training classes for aspiring budtenders and is one of the few remaining black owned businesses in the Woodlawn neighborhood.
Many businesses have popped up for events and activities that relate to cannabis, including cooking classes, infused dinner parties, and yoga classes. One such business woman is Natasha Chaoua, founder of Dubwise Yoga Denver. She's a certified yoga instructor and medical cannabis patient who is trying to bring those two therapies together in her Conscious Sessions, which are cannabis yoga classes for BIPOC in Denver. Natasha is just one example of many Black, female creatives and entrepreneurs diversifying this industry.

Kush and Cute offers hemp-based skincare products, as well as grinders, pipes, and cannabis themed stickers and other accessories that target female cannabis consumers. Iyana Edouard started the brand as an Etsy shop in 2016. She's planning on expanding the brand into additional CBD infused products in the future.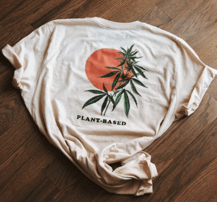 Jane Parade is a clothing and accessories brand "for women who smoke weed". It was started in Brooklyn in 2018 by Janelle Benjamin-Grant. She designs and sells art prints, t-shirts, hats, and tote bags with cannabis phrases and imagery. I'm already planning on ordering a print for my home office and a t-shirt too.
All of these companies and their founders have been outspoken about Black Lives Matter and anti-racism. Most of them are donating proceeds to victims' families and/or bail funds. While these companies are a small handful of Black and minority-owned cannabis businesses across the United States, they exemplify the wide range of work and innovation great brands are known for.
Cover Image Credit: Cannaclusive
Last Updated: 6/10/2020