Earlier this year, I brought up the discussion about whether or not brands matter in cannabis. A lot of thoughtful individuals on LinkedIn weighed in:
"Brands are also what your consumers say you are no matter what you wish you were."

"Consumer brands have always mattered. Why? Attachment to brand changes consumer behavior."

"In a room full of commodities, branding offers a key differentiator."

"The current washout we're seeing is providing a great opportunity for brands to find their footing and establish (or re-establish) their story and offering."
Generally, everyone agreed that brands matter, and so much wisdom is being shared in the cannabis industry about how we can get brands to matter. So who is really executing? With Brightfield Group's newest 2023 U.S. cannabis brand health data, let's look at some of the brands strengthening their consumer relationships in 2023.
1. El Blunto - Jumping Ahead in Arizona Pre-Rolls

Arizona pre-roll brands saw little movement in funnel metrics year over year - except for one brand. El Blunto launched in the state at the beginning of 2022 exclusively with Trulieve's Harvest dispensary chain. In mid-2022, El Blunto only saw 3% of pre-roll consumers ever purchase the brand. Now in 2023, 9% have purchased El Blunto.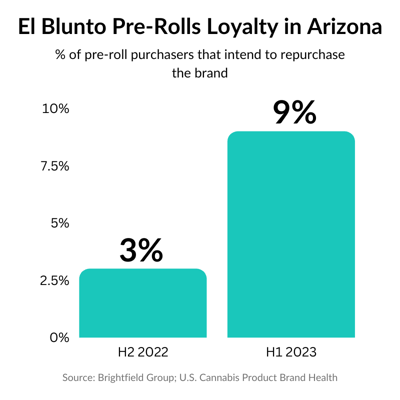 In the past 6 months the brand expanded into Zenleaf stores and continues to innovate with its offerings (like rose wraps and smaller blunt sizes). It offers a distinct variety of tasty, classic strains like Rainbow Punch, Sour Diesel, and Strawberry Cough. Started in California, the brand is expanding and delighting in Arizona, as well as in Massachusetts, Michigan, Nevada, Canada, and soon to be Missouri.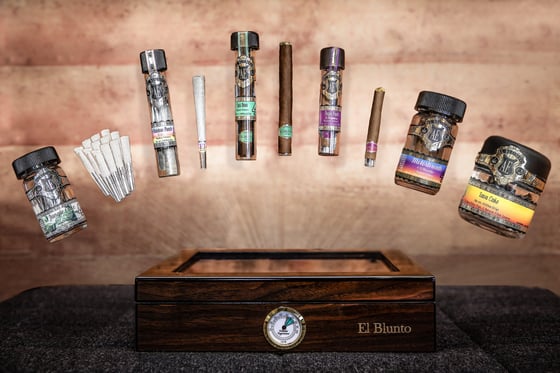 It's a relatively simple idea - sell blunts. Cannabis consumers usually must roll their own, so having a pre-rolled blunt is an easy innovation in the quest for convenience. And, this simple innovation is particularly in-tune with the culture. As such, El Blunto is a strong product brand striking a potent chord with cannabis consumers nationwide.
2. Kiva - Rising Star of Michigan's Other Edibles

Kiva bars are a hit in Michigan. The brand saw a significant jump in consumer awareness from 2022 to 2023, now reaching over 25% awareness among Michigan's other edibles consumers (the category exists mainly of chocolates and baked goods).
The company has been at it for 16 years, expanding strategically with respected and well-distributed Michigan operator, High Life Farms. Its national presence with unique seasonal drops (though usually limited to California) gains them regular cannabis media attention that even goes mainstream. Kiva takes a hybrid approach to the branded house vs. house of brands models, with distinct names for each product type line while still being all under the Kiva Confections umbrella.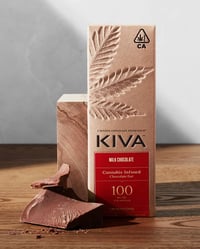 Overall in Michigan, the top other edibles brands are increasing their brand awareness. MKX Oil Co. and Motor City Cannabites also saw large jumps in awareness. With the second largest cannabis market in the U.S., Michigan has a huge number of brands a shopper could be exposed to. The ones able to gain and grow their following - like Kiva - are setting themselves up for success in this competitive market.
3. The Flowery - Family-Owned Florida Flower

Only a handful of entities have licenses to operate in the Florida medical market, so most are owned by the giants of U.S. and Canadian cannabis. But the Flowery is set apart by its Florida roots and ownership. According to its website, "the Flowery is a local operation, not controlled by major corporate or private equity backing" that has "been farming in Florida for five generations, going back to 1921".
The company announced a wave of expansion in mid-2022, and it shows in its brand health data. Across all funnel metrics, The Flowery saw an increase - and it was the only Florida flower brand to do so. Its increase in loyal Florida flower consumers is impressive. From 2022 to 2023, the brand doubled its loyal purchasers (or those that have purchased and intend to do so again), growing from 4% to 9%.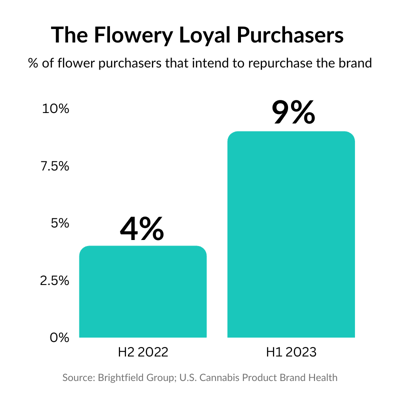 While expanding into retail, The Flowery partnered with popular West Coast cannabis brands like 710 Labs, Packwoods, and Backpack Boyz. Bringing these coveted brands in the state is surely helping bring new customers in the door to experience all of The Flowery's offerings. Another instance of brands moving across borders where both brand and operator mutually benefit (these brands get into a state with extremely limited licenses while The Flowery can carry tried-and-true brands).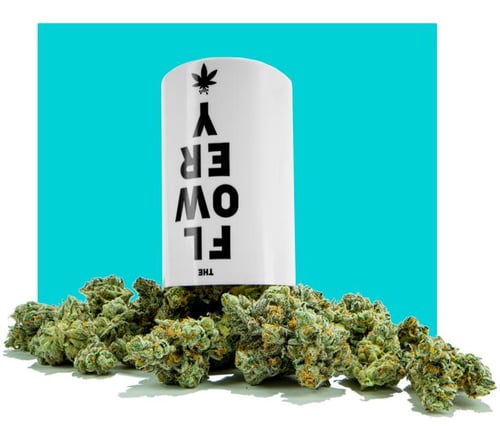 The company also makes a distinct effort to be "the opposite" of modern, boring dispensaries, injecting as much fun into their stores as (compliantly) possible. Its stores carry a roster of merch with aesthetic t-shirts, bathing suits, bucket hats, and custom prints.

Published: 7/20/2023