Cannabis brands faced significant challenges this year. They needed to be strategic about their product development and getting in front of consumers. Our 2020 cannabis innovation report explores high-level trends, top product types, and the brands who performed best on dispensary shelves. But cannabis isn't the only product you can sell to the expanding base of cannabis consumers.
For brands trying to stay out of the regulatory quagmire and dispensary shelving wars, cannabis accessories are a more appealing market that we expect to boom in 2021. This trend has been led by the lower barriers to entry, normalization of cannabis usage, and the overwhelming power of a capitalist society.
What is a Cannabis Accessory and Why Do I Want Them?
Cannabis accessories include bongs, pipes, vaporizers, "stash boxes", tamp sticks, odor control candles, roach clips, rolling machines, rolling papers, joint carriers, grinders, rolling trays, ash trays, and lighters. Plus there are cannabis lifestyle accessories like faux cannabis plants, wall art, sweatshirts, hats, etc.
Barriers to enter the cannabis accessory market are very low, as none of these products are directly plant touching. Without needing a license, these products can be sold in the United States and abroad through online sales. You'll find cannabis accessories at dispensaries, smoke shops, art markets, and even Urban Outfitters. Online headshops tailored to specific aesthetics are common, and websites like Etsy allow anyone to get involved - even if they're just selling Homer Simpson weed stickers.
The destigmatization of cannabis plus the importance of social media cache with consumers has led to "high" design in this space (no, I won't apologize for that pun). This also means that some of these products would be considered "luxury" goods by many cannabis consumers. Many of them are also women-owned and target their products towards women. We are usually more easily suckered into shopping for things we don't really need (or at least, I am).
Accessory Brands on the Market
With these low barriers to entry, there are thousands of cannabis accessory available from brands and local sellers alike. Some of the most successful accessory brands have crossed over into the cannabis market with THC products.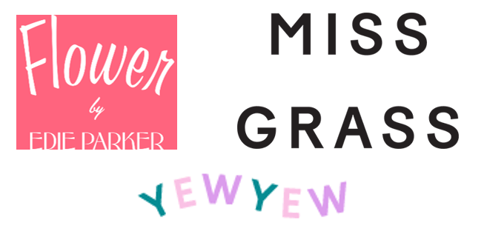 Edie Parker sells hand-blown glass pipes in the shape of fruits and flowers, high-end table top lighters, acrylic rolling tray inserts, and weed-themed tote bags. The brand started in 2011 as a women's accessories brand before branching out into cannabis accessories with their Flower brand. Earlier this year, they partnered with MedMen for an exclusive line of cannabis products in California. The line included flower and disposable vape pens and pre-filled vape cartridges.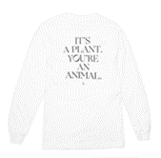 Miss Grass started as a CBD focused retailer. They sell CBD skincare and beauty products, as well as vaporizers and capsules from a curated list of brands (including Edie Parker), mostly focused on women. They also sell CBD and cannabis lifestyle accessories, such as rose gold lighters, and cannabis themed sweatshirts.
In 2020 they branched out into their own brand of cannabis pre-rolls, available exclusively in California, with 3 different strains. Miss Grass has a blog, covering topics such as, "High Horoscopes" and "How Pre-Rolls Lost Their Stigma & Became Everybody's Fave".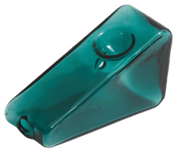 Yew Yew was founded by Jenny Wichman in Brooklyn. She wanted to have more beautiful options for cannabis smokeware, so she started designing her own smoking accessories. She just started selling translucent glass pipes and one hitters, and also sells colorful ceramic pipes and ashtrays. Wichman also has a CBD gummy brand, NBD CBD, that consists of full spectrum gummies, tinctures, and salves.
These are just a few examples of the budding (sorry, not sorry) cannabis accessories market. These three companies were all founded by women, and all of their products skew more toward women. As the cannabis industry continues to unfold, we'll eventually see high-end products targeted to men, as well as more mainstream cannabis accessories for the average consumer.