This Sunday, millions of Americans will dedicate a day to football by gathering around the TV with snacks and friends to watch the 54th Super Bowl. The NFL athletes we watch have dedicated years of their life to football - at practices, in games, and in conditioning. However, years of football is hard on the body. On the field, injuries occur each season; off the field, retired players have become vocal on health issues they've dealt with since leaving the NFL. Recovery is an important part of NFL players lives, and CBD's applications for recovery and pain relief are growing in popularity. Several former pros looking to recover from their careers have joined the CBD industry, and their voices are powerful testimonials for the therapeutic effects of CBD, especially as a natural pain killer. CBD brands with a former NFL pro's endorsement can foster credibility despite not being allowed to make specific health benefit claims.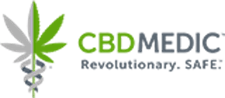 CBDMEDIC partnered with Rob Gronkowski after his retirement in 2019. CBDMEDIC's product line is primarily focused on topicals for pain relief, which fits well with Gronk's use cases. Gronk is probably the most famous athlete to have publicly endorsed CBD; he won championships with the New England Patriots. He also suffered several injuries that required surgery. About CBD, he has said "I wish I had been able to use CBDMEDIC while I was playing. It would have made a huge difference in my pain management during my career, and I know it can help many others who are looking for safe, pill-free solutions to managing pain."



After realizing the physical and mental benefits of CBD, former Seattle Seahawk, Lofa Tatupu, started his own CBD company. ZoneIn currently offers full spectrum CBD tinctures and capsules and has attracted investments and endorsements from several other former NFL players. Tatupu said, "Injuries, concussions, and surgeries took a toll on my mental, physical, and emotional health. Fortunately, I came across CBD. Within days of taking it, noticeable changes had occurred. Positive changes!"



Since his retirement from the Kansas City Chiefs in 2007, Kyle Turley has been diagnosed with several neurological health issues, including CTE and early onset Alzheimer's. He left the NFL with a pain killer addiction and believes his illnesses are due to the concussions and back injuries he suffered as a linebacker. He saw great improvement in his symptoms through using medical cannabis and subsequently started NeuroXPF, which produces and sells CBD isolate based products in tincture, capsule, and topical formats. Turley is also a very outspoken advocate for cannabis usage for NFL athletes and military veterans. He said, "Hemp Derived CBD has played an important role in allowing me to personally manage pain, cope with CTE-like symptoms, improve my overall health and eliminate the need for prescription opioids that nearly cost me my life due to long term use side effects."


By having a trusted NFL player praise their products, these CBD brands are hoping football fans will open their minds to CBD. Brands want consumers make the connection that if CBD can help former pro athletes who were tackled and concussed for years, perhaps it can help after a tough workout or stressful day. Current NFL players are not allowed to use CBD, as the NFL does not allow consumption of substances not approved by the FDA. However, the MLB recently loosened its rules on CBD, and former football players are urging the NFL to follow suit. With professional sports players allowed to openly use CBD, brands can get involved with endorsements while they are still on the field. This opens a new opportunity for brands to show fans what CBD can do for players while still playing, not just as they recover after.