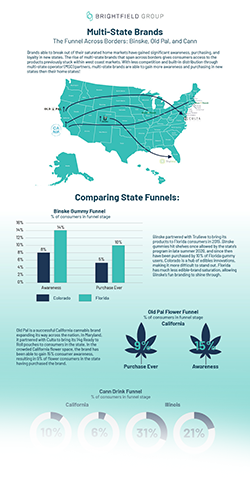 Click here to download this post's companion infographic for additional context, charts, graphs, and visualizations.
National cannabis brands are here. Multi-state operators (MSOs) hopped across borders as medical and adult-use markets opened, spending billions to bring their flagship and acquired brands across the country. But there's another way to become a national cannabis brand without selling your business or having millions to spend opening operations in a new cannabis market – partnerships and licensing.
A crop of "multi-state brands" has emerged in the US cannabis industry. Using the social capital gained in their home states, these companies can license brands to cannabis operators in new states, bringing established brands to new consumers.
Through looking at some of the national cannabis brands, this article explores how to know what brands to license for the most success and how to position your brand to be partnered with. Both single-state and multi-state operators can leverage existing brands from mature markets to offer top-tier cannabis products to consumers in their state.
Beating them to the expansion punch: Binske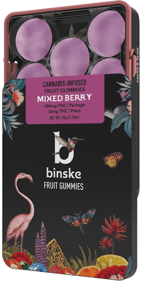 One of the first brands to significantly expand its presence through multi-state operator licensing was Binske. The brand was started in Colorado in 2016 by two brothers who saw a hole in the market for luxury cannabis goods. It has established itself as a successful cannabis lifestyle brand with its full suite of products, especially known for its gummies and high-quality strain selections.
By 2019, Binske had already expanded into Florida with Trulieve as well as California and Nevada. But that same year, Binske entered a licensing agreement with MSO MariMed to become what its press release called "the world's largest marijuana brand." In one swoop, MariMed brought Binske to seven additional states - Illinois, Ohio, Massachusetts, Rhode Island, Maryland, Delaware, and Maine.
Binske's branding is a big reason why it was an excellent choice for licensing. The brand may position itself as luxury cannabis, but it doesn't take itself too seriously and incorporates fun colors and imagery into its sleek style. Its founders are two brothers who named the company after the silly name for joints – doobinskey – they came up with while bonding over cannabis in their youth. The brand is not priced at a premium, making products with a luxurious feel, accessible to the general cannabis consumer.
Expanding outside of the saturated Colorado market, Binske has been able to gain significant awareness and purchasing in the early-stage markets it entered in 2019. In Florida, the brand enjoys 10% of gummy consumers purchasing the brand– double the number of purchasers it sees in Colorado.
Key takeaway for brands: Into 2023, we'll likely see more partnerships with existing brands to both secure capital and accelerate brand loyalty in new markets. If your brand is winning in a mature market, seek to understand exactly why and then make the case to licensed operators in new states. Binske's deal with MariMed hit before many of the states it was expanding into had even opened their adult-use markets.

Key takeaway for operators: Tapping into existing cannabis lifestyle brands when deciding the suite of products to bring to market will add credibility to new offerings. Brands already grounded in the culture have an easier time connecting with consumers than a newly launched brand. Forming the connections to license a brand that's already establishing itself will accelerate the process of growth across states.
The separation of growing cannabis and being a brand: Old Pal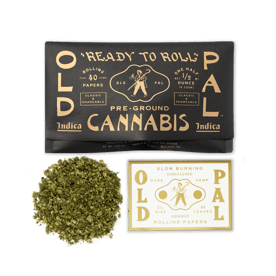 Old Pal calls itself "a multi-state, cannabis lifestyle brand." Originating in California and gaining fame from nostalgic branding and Ready-to-Roll pre-ground 14g flower packs, Old Pal is now available in eight US states through partnerships alone. The brand has found success by truly separating itself from the growing process, relying on its cultivation partners to produce its iconic product suite while focusing on its own branding.
Old Pal's slogan – "it's just weed, man" – has resonated with millions of daily cannabis users who aren't looking for over-complicated cannabis but just plain and simple smokeable herb. Old Pal's illustrations, fonts, and colors exude nostalgia from days of cannabis' past while offering a product that provides genuine convenience and quality to heavy cannabis users. It has cemented itself as a cultural heavyweight in cannabis with its ever-expanding apparel, accessory, and home goods products – which it calls "provisions" to further lean into its branding.
Old Pal competes in the innovative, saturated California market where it ranks 12th in terms of awareness, with 15% of CA flower consumers aware of the brand. In Maryland – a medical cannabis market Old Pal expanded into summer of 2022 – brands enjoy a much higher level of awareness due to the limited players in the state. In Maryland, the brand with the 12th-most awareness has 28%! Old Pal's expansion into this state, and others less saturated than California, allows it to compete for consumer eyes and dollars more easily.
For Culta, the company that produces Old Pal products in Maryland, partnering with Old Pal means bringing its flower to a whole new type of consumer. The brand landscape in Maryland is developing rapidly as the state prepares to convert its medical cannabis market to an adult-use market. While Culta currently does well in the state with 21% of flower users saying they'd repurchase the brand, seven brands enjoy the same or higher intent to repurchase.
Culta is in a market that is about to take off and will have to fight to maintain its place in the funnel. It is preparing for this increased competition by expanding the ways its flower is sold to appeal to specific consumer groups – in the case of Old Pal, the nostalgia-inspired stoner. Culta also brought the iconic Cookies brand and Robhots edibles brand to Maryland. Each of these brands continues to strengthen its positioning while Culta can focus on making quality products.
Key takeaway for operators: Single-state operators can prepare themselves to compete with MSOs in their state by licensing successful brands from other states. Instead of starting from scratch to build a new brand, partner with a brand that has already been able to compete and win favor in mature markets.

Key takeaway for brands: Being "the" brand for a specific audience makes you an easy choice for a brand to expand with. Stoners with an eye for nostalgia exist across the nation and are a group often overlooked by streetwear-inspired cannabis brands. Culta's partnership with Old Pal and Cookies is no mistake – they're two brands for two very different people.
A new concept across country: Cann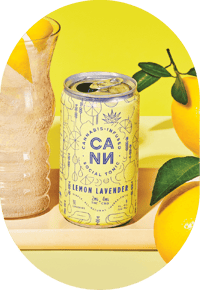 When Cann came out in California 2019, the idea of microdosing cannabis was still very new. The term "Cali Sober" didn't exist yet, and edibles with 10mg or more were the standard. The tasty, colorful, 2mg to 5mg cans of Cann were a hit as ideas around alcohol use and cannabis' role in one's life began to change. The pandemic only sped up this trend, and we saw a large swath of users become daily cannabis consumers who use a variety of product types - including drinks.
Cann positioned itself as a healthier alternative to alcohol and introduced many to "sessionable" THC drinks. "Sessionable" THC drinks allow users to have 2 or 3 drinks in a "session" without it being too many milligrams. Most cannabis drinks at the time of its inception were 10mg per can, which can add up quickly for users with a low tolerance to edibles.
Through fundraising that included the backing of celebrities, Cann expanded out of California by 2020 and was available in Nevada and Rhode Island through MedMen, Sweet Flower, and Urbn Leaf. In 2021, Green Thumb Industries partnered with Cann to bring it to Illinois and Massachusetts. At the time, GTI could have easily created its own low-dose cannabis drink brand, but why reinvent the wheel?
Cann had forged a new type of product – low-dose cannabis beverages – that appealed to a range of consumers and had excellent branding. For Cann, breaking out of the saturated west coast markets and into less mature THC drink markets has helped it gain significant awareness and purchasing. In Illinois, Cann sees over 20% of drinks users saying they would repurchase the brand – which is more than three times the amount of repurchase intent it sees in California.
Cann has gone on to strengthen its brand awareness in other ways, like offering "unspiked" versions of its famous flavors and unique, inclusive advertising campaigns. No matter how they decide to expand in the future, Cann's gaining awareness across markets. It's easier to make connections with new consumers when they've already been able to try "unspiked" Cann or connect with the brand's holiday ads.
Key takeaways for operators: There will be holes in product type availability as new markets emerge. Find the holes and fill them! If microdosed drinks are missing in your market, partnering with Cann – or comparable low-dose brands that have emerged – would fill that hole. Looking at well-performing niche products in mature markets can help companies understand what's missing in less mature markets and who would be a successful multi-state brand partner.
Conclusion
Each newly legalized cannabis market is an opportunity for legal cannabis brands to reach additional consumers. While cultivation operations are siloed within state markets, brands are finding they don't have to be – nor do they have to become operators to do so. Into 2023, expect multi-state operators to increasingly focus their energy on operating while leaving the branding to the multi-state brands.
Click here to download this post's companion infographic for additional context, charts, graphs, and visualizations.