New products are constantly hitting store shelves as the US cannabis market continues to expand to meet consumer demand. Among the largest product categories is vape cartridges, which can be used discretely, are easily portable, and pack a punch with potentially high levels of THC concentration. Using our Innovations Insights portal, I explored which new vape products have made the biggest splash in recent months by gaining widespread distribution.


Heavy Hitters – Forbidden Fruit 1g Cartridge

Heavy Hitters – Zkittles 1g Cartridge

Raw Garden – Cosmic Bliss 0.5g Cartridge

Friendly Farms – Jet Fuel Live Resin Cartridge

Friendly Farms – Watermelon Live Resin Cartridge

Curaleaf – Premium Slim Vape Pen 75% 20:1 Hybrid – 225mg

Curaleaf – Premium Slim Vape Pen 75% 20:1 Indica– 225mg

Raw Garden – Tropic Delight Refined Live Resin 1.0g Cartridge

Raw Garden – Tropic Delight Refined Live Resin 0.5g Cartridge

Both of the top vape launches are one-gram cartridges by Heavy Hitters, their Forbidden Fruit and Zkittles SKUs, both of which are created using their proprietary Cold-Filtering method of CO2 extraction. Given that a Zkittles flower variant is also on our list of top new flower launches, this strain appears to be a popular and growing product in multiple different form factors.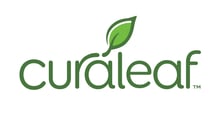 Interestingly, all five of the top new product launches occurred in California, with vapes from other states' not popping up until the sixth-place spot, where Curaleaf's 20:1 Hybrid Premium Slim Vape Pen makes an appearance with distribution in Florida and New York. In addition to indicating that the vapes are an especially popular method of consumption in California, this also demonstrates how populous and wide the state truly is – with many hundreds of individual dispensaries serving as points of service for millions of consumers.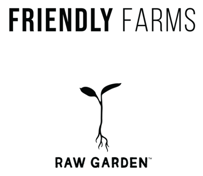 The other three cartridges rounding out the list, Raw Garden's Cosmic Bliss and Friendly Farms' Jet Fuel and Watermelon varieties, have one thing in common – they are all made from live resin! This is indicative of Southern California's rise in higher-end solvent-less concentrates, as consumers become both more conscious about what goes into their vape products following the 2019 crisis, and they become more educated on the differences between extraction methods. This will increase the need for vapes with multiple heating settings rather than a one-size-fits-all model, as these new types of cartridges will require specific temperature settings in order to achieve maximum vaporization. It is likely that more companies will start including a user guide alongside their vape cartridges in the future, detailing the best temperatures to use and how concentrates such as live resin differ from typical CO2 extracted cartridges.
The fact that three companies make up the entirety of the top five is an indication that there is consolidation at the top levels of the cartridge production market in California – to further emphasize this fact, these companies appear even more further down the list. Despite this fact, there is still no single product which dominates the market. The producers may be relatively consolidated, but all SKUs have less than 1% distribution share across the state (not to mention the nation). Even though producers are well established, there is still room for smaller players who seek local distribution of their products, and there is in-state expansion potential as larger brands seek out additional retail locations to house their products.
Last Updated: 5/13/2020