As cannabis markets expand and mature, the breadth of products available on shelf at different price points has also widened. Our Innovation Insights Product Trends portal can explore these pricing tiers - from budget to standard, premium or luxury. Using the "luxury" pricing tier as a filter (top 10% pricing), I took a look at which high-end cannabis products are disrupting the market—growing quickly and gaining distribution share.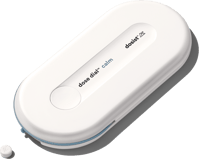 The top two "disruptors" in the luxury pricing tier are both Dose Dial tablets from Dosist. The company's Bliss SKU grew over 6,000% between Q4 2019 and Q1 2020, and its Calm SKU grew over 2,000%. Dose Dial tablets come in a convenient but child-proof container with 30 tablets, and each dissolvable tablet has a 3.7mg "dose" of THC/CBD. Bliss has a ratio of 9:1 THC to CBD for a more uplifting, "fun" effect, while Calm has a ratio of 1:10 THC to CBD for a much more relaxing effect. The average price for one package is about $30. Based on our cannabis consumer insights, we know that "fun" is the number one desired effect for cannabis consumers, so it is not surprising that the Bliss product is growing so quickly in distribution.


Dosist is already well known in California. Its disposable ratioed vape pens have been around for a few years and are liked by consumers for their ease of use, discreteness, and effec- based naming. The Dose Dial came out in Q4 2019, but even with this explosive growth, each SKU has less than 1% share in the capsules and tablets segment.


Cannariginals' Gold and Black Transdermal Rubs are the top two fastest growing luxury topicals SKUs, growing over 900% and 600% respectively. Each product has a THC to CBD ratio of 1:2. Gold is $80 with 50mg CBD and 25mg THC, while Black is $120 with 120mg CBD and 60mg THC.


Cannariginals is a unique topicals brand in that they use emu oil as the transdermal carrier, which is supposed to be able to penetrate into skin more effectively. As a transdermal topical that contains THC and CBD, Cannariginals is targeting cannabis consumers with chronic pain issues; almost 30% of cannabis users have chronic pain, which could help explain this product's popularity on shelf.


Chill Chocolate's Dream bar grew over 175% between Q4 2019 and Q1 2020 making it one of the top disruptors in the luxury chocolate segment. This SKU has 200mg CBD, 50mg THC, and 30mg of melatonin in a chocolate bar with 10 servings and an average price of $20 per bar.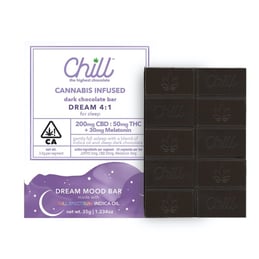 With its 1:4 THC to CBD ratio, plus the addition of melatonin, this product is clearly targeting consumers that want to sleep. In fact, almost 30% of chocolate edible using cannabis consumers claim they suffer from insomnia. There aren't many products on the market that combine these three ingredients - especially not in edibles; our data estimates that only 4% of edibles are positioned as "sleep" products. This may be why it has gained so much distribution in the past few months. It has been able to differentiate itself amongst a crowded edibles market.
Last Updated: May 6, 2020