Sustained declines across Total Beverage Alcohol have put a scare into the industry, forcing a shift in the way corporations view their market and its consumers, to recalibrate their views on what products can meet shifting consumer needs. Today, more companies are looking to expand their offerings past alcohol and its traditional occasions to a total market understanding that increasingly includes cannabis.
Consuming Alcohol and Cannabis
The largest BevAlc players are now mapping this new landscape, recognizing that the consumer is looking to alter their current state, and the products used to meet that need spans a wider range than ever before. While studies have shown moderate substitutive interaction between alcohol and cannabis, many companies are discovering they must now cater to a consumer that has access to the largest amount of choice in history. Consumers are increasingly looking for experiential, personalized, premium interactions with brands and products to cover a variety of their interests, occasions that are increasingly outside of the traditional beer channels.


In fact, our consumer insights show that 38.6% of people drink less alcohol after their state passes recreational legislation while 49.5% drink the same.
‍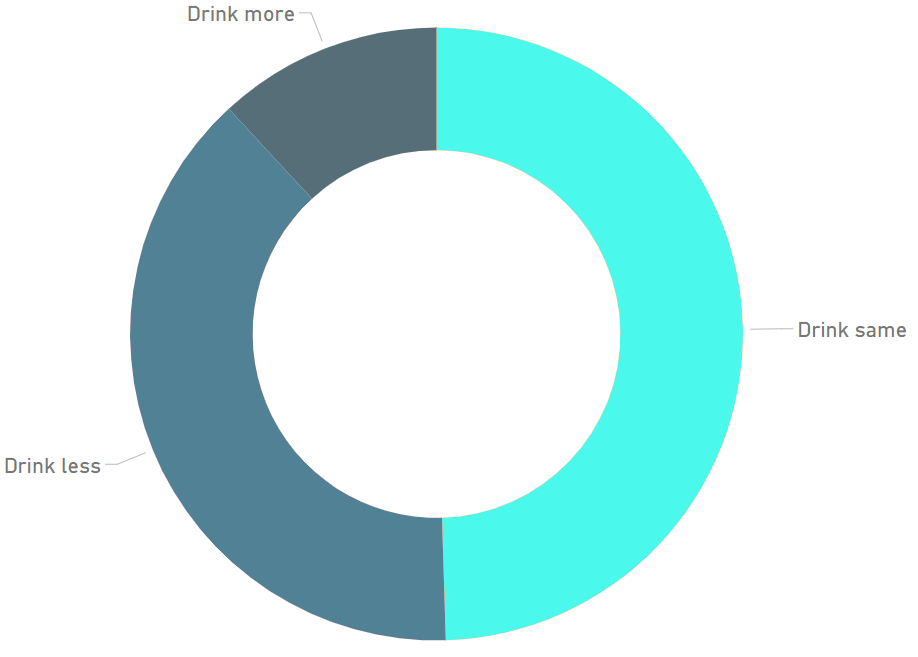 However; alcohol is not at odds with cannabis, but part of a group of product solutions to these evolving consumer needs; they are adjacent products that may be used interchangeably by a highly versatile consumer. The leading BevAlc companies will be, and already are, crafting cannabis-inclusive product lineups that fit the changing lifestyle needs of the new consumer landscape, from morning to night.


As legalization expands and national brands become more feasible, many in the industry are beginning to speculate on the brand strategy and structure of the overall market and how that reflects consumer preference and behavior. It could be similar to the wine industry where consumers are typically not brand loyal and shop for variety. Alternatively, it could be similar to the branded experiences of craft beer where consumers prefer specific brands and are willing to explore the offerings within that company's portfolio.


Occasions Consumers Use Alcohol and Cannabis
Traditionally, alcohol companies have focused on getting their brands in front of consumers starting at 5pm. Now, with the growing landscape of both CBD and cannabis, these companies have a unique opportunity to influence consumer experiences much earlier. This is especially true in CBD where the absence of psychoactive effects widens the amount of possible products it could be put into. Our consumer insights indicate there is a wide range of occasions that both CBD and cannabis users partake in while using either substance. In the case of cannabis, there are numerous occasions in which populations of consumers want to use both alcohol and cannabis.
‍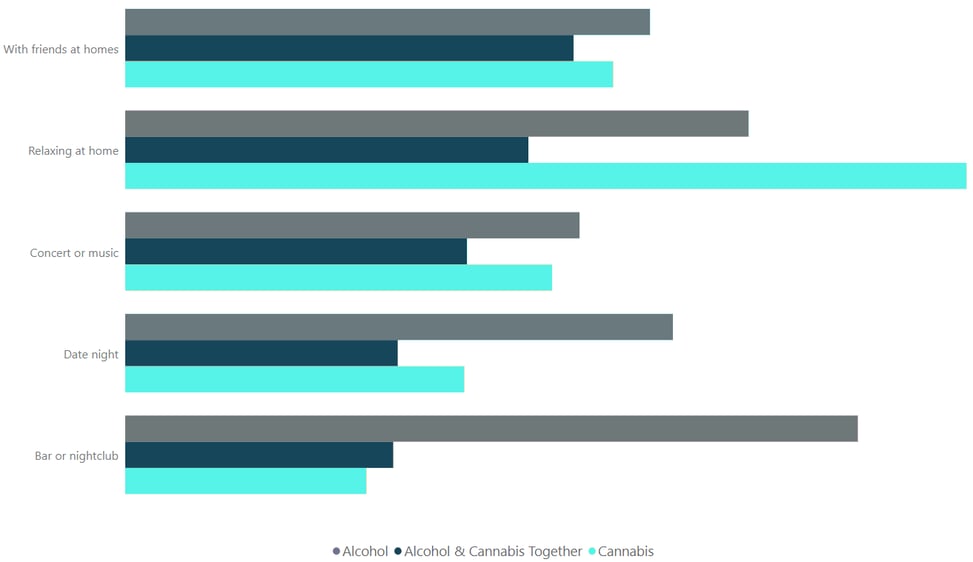 ‍