Canada's "Cannabis 2.0" legalization took place in October 2019, and the rollout of edible products began in December or January for most provinces. So, why haven't we seen much news about the highly anticipated drinkable cannabis products?
Initial Challenges in Cannabis 2.0
First, companies were slow to release their products as supply chains struggled to overcome logistical issues and meet new demand – a problem seen in the edibles and topicals spaces as well, but most marked in beverages. This is largely because some licensed producers encountered long delays in clearing new drink products with Health Canada, which imposed a stability test requirement on beverages. Ensuring that THC-infused drinks maintain their advertised potency at least three months after canning (or bottling) proved to be difficult due to challenges in finding an aluminum liner which would not absorb active cannabinoids.
COVID-19 Slows Rollout
Despite obstacles, a good number of drinks were ready for release early in the year, just in time for a world-changing pandemic to alter the rules of the game. The appearance of the novel coronavirus presented new challenges for Canada's cannabis producers – interruptions to supply lines and consumer access, and the implementation of new health procedures at every step of the production process. While the virus has affected every aspect of the cannabis industry in Canada and beyond, beverages were disproportionately affected because many were just hitting the market and had not yet established brand loyalty or even recognition, with many (newly) online or click-and-collect shoppers unaware of them or unable to browse store shelves and speak with budtenders for new product recommendations.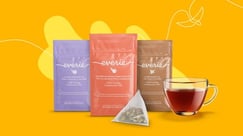 Still, some companies have managed to turn this unfortunate beginning into something positive, such as Haven St. (TerrAscend Corp.), a lesser-known cannabis brand that has staked its claim in the product space early with its teas. Despite their smaller size, they launched ahead of competitors very well-positioned to take a lead in infused beverages, such as Hexo Corp. (which partners with Molson Coors) or Canopy (Constellation Brands). Everie, a joint venture between LP Tilray and Anheuser-Busch InBev, also got a successful head-start with its tea products – though awareness of the brand remains very low among Canadian cannabis consumers, at 1.4% as of Q1 2020 – less than half that of Haven St.
Potential Remains High for Cannabis Drinks
Despite initial setbacks, beverages remain one of the most exciting new product formats on the market for various reasons:
A number of massive mainstream BevAlc giants and LPs are heavily invested in the success of this space and bring to it a great deal of expertise.

Cannabis-infused drinks are being explored as a substitute and supplement to CPG beverages (both alcoholic and non-) for various occasions of use.

Drinks offer ample opportunity to innovate and stand out in a saturated cannabis market - even within a restrictive regulatory environment.

There is a great deal of wellness and recreational space to explore in the beverage realm – everything from soothing herbal teas to "hard" seltzers (sans hangover) to sports drinks may reach distinct consumer targets or tempt newbies into the market. Those who successfully develop and market their beverages stand to tap into large consumer bases on the fence about their current brands, those dipping a toe into cannabis, or even lower-hanging fruit: the 25%+ of consumers who currently agree that: "all cannabis brands are pretty much the same".


As supply chains iron out challenges and begin to better meet demand, the pandemic fades into the distance and marketing and access make accompanying strides, and the market as a whole continues to grow, beverages will be an area in which brands can distinguish themselves as well as vying for a ~$140 million CAD market (projected for 2021).