CBD is becoming ubiquitous in everyday products, and even in some not as expected products. There was much fanfare when Sephora announced their guidelines around CBD products, and we expect other beauty retailers to have similar policies in place if they don't already. CBD topicals and skincare products have become popular with CBD consumers because of their potential benefits including, anti-inflammatory and hydrating properties. These benefits are also being touted in some makeup products too. What is going on in CBD makeup? Do any true CBD makeup products exist, or is hemp seed oil still the "safer" alternative for companies?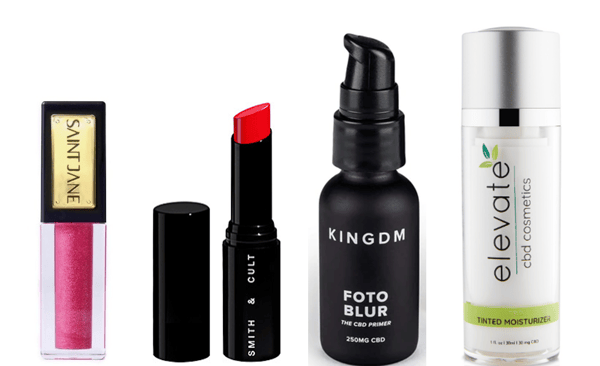 So far there are few true CBD cosmetic products in the market. Most of them are lip products--probably due to the extra hydration needed for the skin of the lips--like Saint Jane Beauty's lip gloss that has 50 mg of CBD or Smith & Cult's lipstick infused with CBD. There are also several complexion correcting products, such as Elevate CBD Cosmetic's tinted moisturizer with 30 mg of CBD and KINGDM's foto blur primer with 250 mg of CBD. These products are relying on the anti-inflammatory as well as hydrating properties of CBD oil.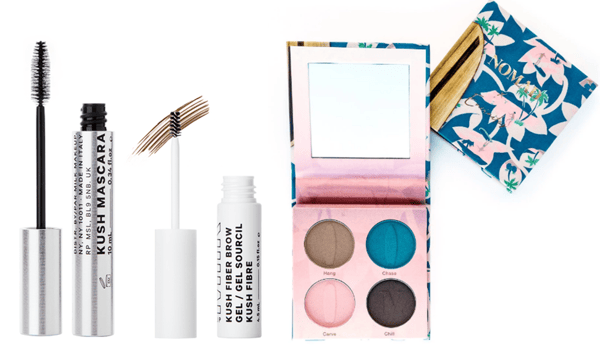 But, you're probably wondering, I've heard of CBD-infused eyeshadows, eyebrow pens, mascaras, and nail polishes! Where are these on your list? Most of those products are actually infused with hemp seed oil, so it is misleading for them to labeled as CBD; brands are starting to realize this and changing their product labels to reflect that. Hemp seed oil is extracted from the seeds of the hemp plant and does not actually contain CBD, but still has some hydrating and anti-inflammatory properties. Hemp seed oil also allows brands to get around the regulatory restrictions presented by using CBD as an ingredient. A similar labeling issue has been observed in pet CBD.
Despite the fact that these products don't actually contain beneficial cannabinoids, brands are still capitalizing on the ingredients' adjacency to cannabis and CBD. Milk Makeup has a line of "Kush" products: mascara, brow tint, and lip balm that all contain hemp seed oil. Nomad Cosmetics has 2 eyeshadow palettes that were originally touted as containing CBD when they launched, but this has been walked back to say hemp seed oil.
There are many instances of brands using hemp seed oil instead of CBD, which can be confusing and frustrating for consumers. Retailers like Sephora that have specific guidelines for what can be labeled as CBD will be a useful guide for beauty junkies looking to experiment with CBD products.
Last Updated: 4/6/2020