After the 2018 Farm Bill passed, many farmers and budding entrepreneurs were excited about the potential of the hemp-derived CBD industry. We know that over 300,000 acres of hemp were planted in 2019 in the US, up from 78,000 acres in 2018. This surge in supply led pricing to plummet. This hasn't only negatively impacted farmers, but also the ancillary businesses filling gaps in the rest of the CBD supply chain. While consumer demand for CBD continues to grow, wholesale pricing for CBD extracts has fallen over 15% each month on average since last summer. Below, I dig into a brief SWOT analysis of the industry.
Strengths and Opportunities for US Hemp
As mentioned above, consumer demand and interest in CBD has and is expected to continue to grow. This means there will continue to be demand for CBD products, and therefore the cultivation and extraction companies. A few states just started their industrial hemp programs in 2019 or this year; the competitive landscape in these states (e.g., Ohio, Iowa, Georgia, Texas) is wide open and ripe for opportunity.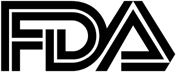 The biggest opportunity for CBD processors will come if the FDA decides to regulate CBD as a dietary supplement and allows it to legally be used as a food additive. This would open up the possibilities for additional product formats and channels for sale; if claims can be made about CBD, this would help immensely with marketing messaging and likely drive even more demand from consumers.
Weaknesses and Threats to the Hemp Industry
One of the biggest downfalls of the processing industry has been the oversupply of biomass, which led to declining prices. The hemp-derived CBD market was almost too attractive in 2018. But the FDA's delay in creating regulations for CBD has dampened this attractiveness. Larger retailers and bigger brands have limited distribution to CBD topicals which are deemed less risky than other product formats such as tinctures and edibles.
While the FDA's eventual ruling could present a huge opportunity to hemp processors, it could also make the CBD market even more restrictive. One example is if the FDA decides to label some types of hemp-derived CBD as illegal, such as isolate or full spectrum. It is still unclear which way the FDA is leaning on this.
While it may seem like the FDA holds all the cards here, don't fret. CBD has become so mainstream in the last few years (and created so many jobs and tax revenue) that it is highly unlikely they will ban it. The hope is that the FDA comes out with a favorable ruling which would lead to increased distribution of all CBD product formats and the entry of larger players (like CPG brands). This would be a boon to the hemp processing industry and the companies able to survive in the near term will reap those rewards.
Last Updated: 7/10/2020