The Canadian adult-use market is still very young and Cannabis 2.0 is even younger. Consumers don't know what to expect from the brand and product landscape that is developing before their eyes. This, coupled with restrictive branding and messaging guidelines, has led to low brand awareness across Canada. No brand has more than 41% recognition among current cannabis users, while the vast majority have between 1% and 15%. In this article we will explore some of the brands that do lead the way in terms of awareness and dive into the demographics for those aware consumers.


Tweed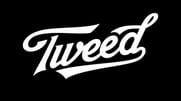 The brand which had the most overall awareness was Tweed, created by Canopy Growth – one of the largest Canadian licensed producers. Tweed has a high level of awareness among older adults, aged 46-79, but does not perform as highly when looking at younger consumers. However, when looking at income levels, performs the best of the top five with those who make more than $150,000 per year and also does very well with some who make less money, namely those who make $10,000-30,000. This is also a brand which appeals to women more than others, scoring higher-than-baseline with female respondents.
Aurora Drift

Coming in second was Aurora Drift by another of the top Canadian producers, Aurora Cannabis. Aurora has stronger performance with younger people than Tweed but is also, generally, better known by older cannabis consumers. Aurora does very well with middle earners, namely those who fall in the broad bracket of $40,000-150,000 annually and does less well than Tweed with those who fall above or below that range. Aurora has greater awareness among male respondents than female respondents.
Tokyo Smoke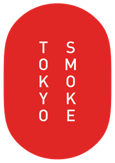 Canopy makes another appearance on the awareness list in third place with its subsidiary Tokyo Smoke. Tokyo Smoke has some of the strongest awareness among consumers aged 21-25 as well as older adults. This brand tends to perform the best with those who make less than $50,000 per year but also does well with some higher income brackets. Awareness of Tokyo Smoke is also overwhelmingly male dominated – more so than any other brand on this top five list.
Canna Farms and Solei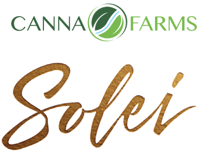 Rounding out the top five is Canna Farms by Vivo Cannabis in fourth while the fifth spot is held by Aphria's brand Solei. Both of these brands have greater awareness among women than any of the top three, with Canna Farms topping the list in this regard. Whereas Canna Farms is more widely known by adults who are middle aged and older, Solei has some of the highest levels of awareness among young people on this list and does worse with those aged 40+ than all other brands. Solei is also the brand that is most well-known by people of color, while the awareness of the other four are disproportionately high among those of European origins.
Get brand rankings on key conversion, funnel and satisfaction metrics
The Canadian brand landscape is still fairly dominated by a couple large players. But because so little brand loyalty has been established in the market overall, even among these established players, innovative companies that can win on format, quality, dosage, marketing, or elsewhere have more than enough room to grow. It starts with awareness and from there, it is all about long-term relationship building with the right consumers.
Last Updated: 6/2/2020