With changes in the legal landscape and relaxing regulatory restrictions the CBD industry has continued to grow at a rapid rate. CBD market leaders have been able to capitalize on consumer interest to create new and innovative product types.
Known for their health and wellness benefits, CBD gifts are a great gift for everyone on your list. We've gathered some of the most interesting CBD products of the year to share our 2022 CBD gift guide by buyer persona.
 This page does not contain affiliate links, and we receive no commissions from the products we link to.
CBD Gifts by Buyer Persona
For the Stressed-Out Millennial
The stressed out millennial is typically in their mid-30s, generally female (57%) and mostly lower income. This buyer persona tends to prefer CBD products for mental health benefits and general wellness. With nearly half of all millennials (44%) saying that they experience stress almost all of the time, the CBD gifts listed below can be a great way to help the stressed out millennial in your life relax and unwind.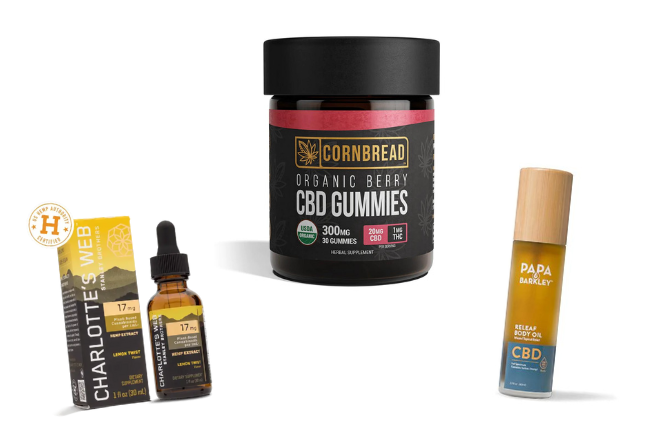 CBD Oil
Charlotte's Web CBD Oil can be a great gift idea for your millennial loved one. This CBD oil helps the user focus better, regain healthier sleep cycles, manage daily stressors better, and recover faster after intensive workout sessions.
CBD Gummies
If you are not a fan of taking oils directly, a more palatable option can be Full Spectrum CBD Gummies. This 100% organic gummy option can help the user relieve body aches and pains as well as reduce stress and other sleep-inhibiting symptoms
CBD Massage Oil
For a deeper and more relaxing massage experience, CBD Releaf Body Oil is a great gift piece. This essential oil-infused CBD massage oil absorbs quickly into the body and helps your tissue relieve stress quicker and hydrate more evenly
For the Relief Seekers
Relief Seekers tend to prefer CBD products as a remedy for physical pain. These consumers use CBD for short term pain relief the way some people may use an over the counter pain reliever. Many of these CBD users are over the age of 40 and find themselves in need of physical relief and general well-being. The products in our CBD gift guides are all great options for the relief seeker in your life.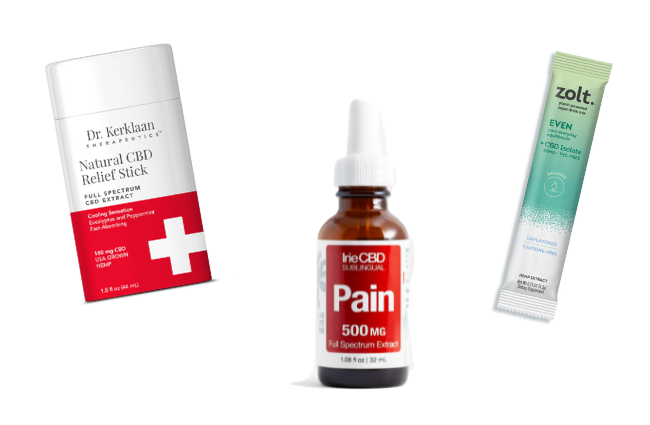 CBD Beverage
For on-the-go relief, Zolt EVEN with CBD isolate comes in handy. This unflavored powder mixes perfectly into whatever you're drinking for quick body relief.
CBD Gummies
For the weary body, Dr. Kerklaan's Therapeutics Natural Pain Stick is a great way to loosen some of those tense knots. Rubbing the stick on the affected regions may help in relieving muscle tension and inflammation. Spring for the Natural CBD Relief Kit for all the Dr. Kerklaan Therapeutics CBD Relief products your relief-seeking loved one may need.
CBD Spray
If you want to take it one step further, check out IrieCBD Pain Tincture as a pure CBD alternative. This pain-relieving tincture can help your loved one stay relaxed after exercise sessions and other physically challenging tasks.
For the Insomniac
The insomniac buyer persona tends to use CBD products to overcome trouble sleeping. This buyer group skews female (60%) with kids and prefers CBD sleep aids to pharmaceutical products. These innovative products from our CBD gift guide can help your loved one find that much-needed sleep and relaxation.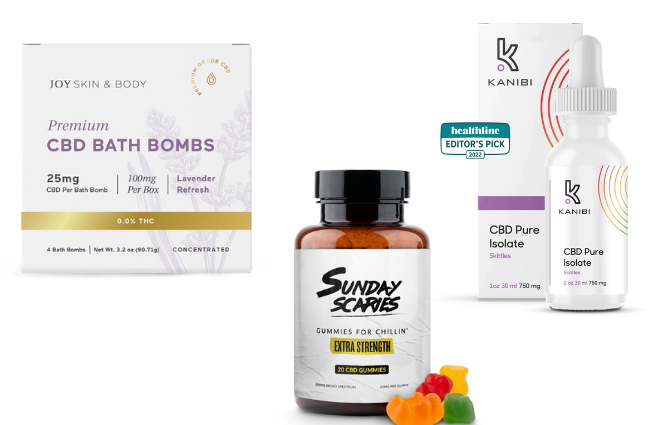 CBD Bath Bomb
For the ultimate sleep-inducing bathtub experience, nothing beats the CBD-infused and essential oil-rich Joy Organics Lavender CBD Bath Bombs. The potent combo of lavender and CBD makes this a great gift piece for the sleep-seeker in your life.
CBD Gummies
The Sunday Scaries Extra Strength CBD Gummies are a potent antidote for that loved one who just could not find rest when night comes. These gummies are extra strong so they work best as a gift for someone who already has some experience with CBD.
CBD Isolate
Kanibi Isolate CBD Oil Tincture is also a great choice for someone looking for the purest experience in CBD. The tincture can be added to beverages or taken orally for a smoother nights sleep.
For the Chronic Symptom Attackers
Many consumers of CBD are using the products for chronic pain relief. Some buyers with painful conditions such as eczema, arthritis, joint inflammation and digestive health issues have found relief with CBD products. While these products are not yet FDA backed, they may still provide relief for the chronic symptom attacker in your life.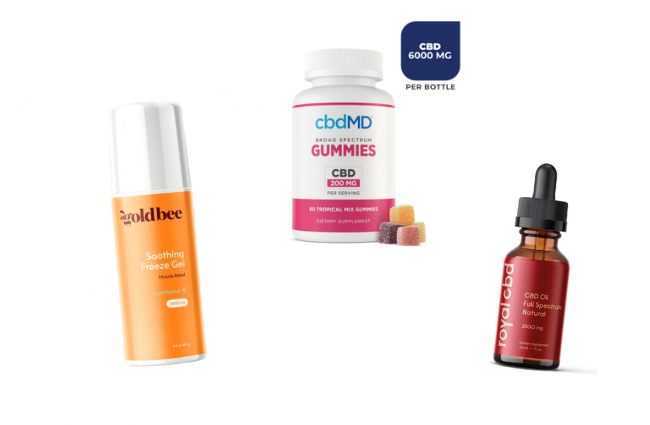 CBD Topical
The all-organic, terpenes-rich Gold Bee CBD Topicals are a gift choice for a loved one suffering from the agonizing pain of chronic eczema. It contains 2000mg per stick and its menthol content helps to offer quick relief for the skin as the CBD begins its work.
CBD Gummies
For those who prefer a gummy, the CBDMD CBD Gummies are an easy way to ingest CBD for quick relief from back pain and arthritis.  
CBD Oil
The Royal CBD Oil is a high-grade, premium quality pick for loved ones that appreciate CBD in its pure form. This all-organic pick is tested by third-party labs to confirm its quality and efficacy.
For the Aging Ailers
As the name suggests, the aging ailers buyer persona is marked by consumers over the age of 66+ who suffer from consistent pain as well as other wellness problems that require careful management. These buyers tend to use CBD to address a wide variety of health issues that typically come with aging.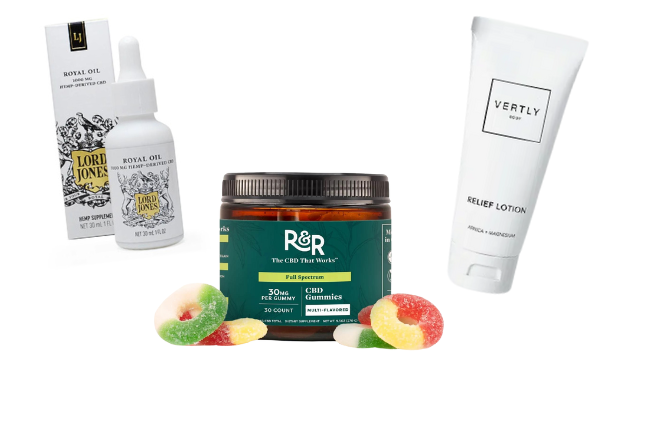 CBD Topical
The Lord Jones Royal Oil is a mild grapeseed-infused oil perfect for elderly consumers. It is versatile as it can be applied topically or ingested orally giving the user options.
CBD Gummies
For an easy to consume gummy, the R&R CBD can be a great option. It's made with simple ingredients, is wholly vegan, and has a sugar coating that makes it enjoyable.
CBD Cream
For quick relief from bodily pain, the dynamic Vertly Relief Lotion can be heaven-sent for people suffering from arthritis. It's great for inflammation, muscle soreness, and joint paints
For more high-quality content on CBD and other amazing wellness content, sign up for the Brightfield Group newsletter to be the first to act on upcoming trends.